Three Republicans back CIR in the House?
A bill needs 218 votes to pass the House and the Democratic bill has 186 Democratic co-sponsors. Adding three GOP votes still falls short of a majority for passage. Read more at Republicans on Board?
Illinois undocumented Immigrants Driver's Licenses starts Nov. 12
Beginning in just a matter of weeks, undocumented immigrants in Illinois can start the process of applying for driver's licenses as part of a new pilot program signed into state law earlier this year. Read More at IL Driver's Licenses for the undocumented
Saint Louis Bakery at heart of Missouri Supreme Court case
The current legal dispute stems from a decision by the Missouri Department of Revenue to deny Schnucks Markets' request for a refund of sales taxes on electricity and natural gas purchases – a decision upheld by the Missouri Administrative Hearing Commission. Read more at Missouri Supremes and small business
Missouri Supreme Court rules against Trooper's partner
The Missouri Supreme Court ruled against a Highway Patrol trooper's same-sex partner who was seeking survivor benefits. The statute governing survivor benefits defines marriage as between a man and woman. Missouri also has a prohibition on same-sex marriage in the state Constitution and in state law. Read more at Missouri Supremes behind the times?
Are you really too old for DACA?
It is past time to clear up a misconception about President Obama's deportation deferral program called Deferred Action for Childhood Arrivals (DACA): it is simply not true that individuals must be under 31 to be eligible for DACA. Any individual born after June 15, 1981 is within-and shall remain within-DACA's age requirements. Read More at Age misconception for DACA
Becky Sharma and Happy Diwali
The South Asian Community of St. Louis, inclusive of all nationalities and religious affiliations, have an excellent opportunity to support one of their own for election to public office. If elected, Rekha "Becky" Sharma would be the first South Asian-American ever in the Missouri House of Representatives.
HAPPY DIWALI to our South Asian Friends, clients and well-wishers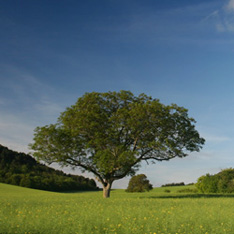 Recent Posts

Recent Comments

Archives

Categories