September Advocacy
by pari on September 12th, 2013
Comprehensive Imm. Reform in the House STALLED?
States have made huge strides in Immigration in 2013, while the House has been stuck in low gear in spite of the positive developments in the Senate. Read more at House stuck in low gear.
Missouri Supremes Uphold part of Eminent Domain Law
The Missouri Supreme Court upheld part of a 2006 law establishing a bonus payment if property taken through eminent domain has been owned by the same family for at least 50 years. Read more at MO. Sup. Ct. and Eminent Domain.
Drivers Licenses for the Undocumented: California vs. Illinois
Legislation that would have allowed undocumented immigrants in the state of California to obtain driver's licenses won't be among the many bills headed to Gov. Jerry Brown's desk before the close of the legislative session. Contrast that to several states, including New Mexico, Illinois, Colorado and Washington that allow undocumented immigrants to obtain driver's licenses. Read more at Drivers Licenses in CA vs. IL.
Chief Justice of the Missouri Supreme Court
Mary Rhodes Russell began her two-year term as Chief Justice of the Missouri Supreme Court in July. The Missouri Times sat down with Russell for a Q&A about her background, her thoughts about the office, as well as her ideas for improving Missouri's court system. Read more at Chief Justice plans to improve civic education and more…
Immigration Reform coming…
The luxury of ignoring immigration reform will not last much longer. As a new report from Rob Paral and Associates reveals, the next generation of voters, even in many districts that are currently homogenous, will be more diverse and more inclined towards supporting a redesign of immigration policy. Read More at Immigration Reform and Asians and Latinos.
Personal Injury & Workman's Compensation
We continue to provide comprehensive legal and medical solutions for auto accidents and other related personal injuries. Read more on the website www.PariSheth.com
NOW IN MISSOURI AND ILLINOIS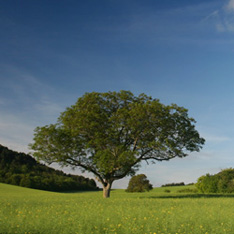 Recent Posts

Recent Comments

Archives

Categories